Jobs
You would like to work for the Biodiversity Exploratories?
Here you can find at all job offers of the respective institutions within the Biodiversity Exploratories for scientific and non-scientific staff as well as for students.
We are looking forward to your application!
Please note that unsolicited applications can usually only be considered in the context of theses.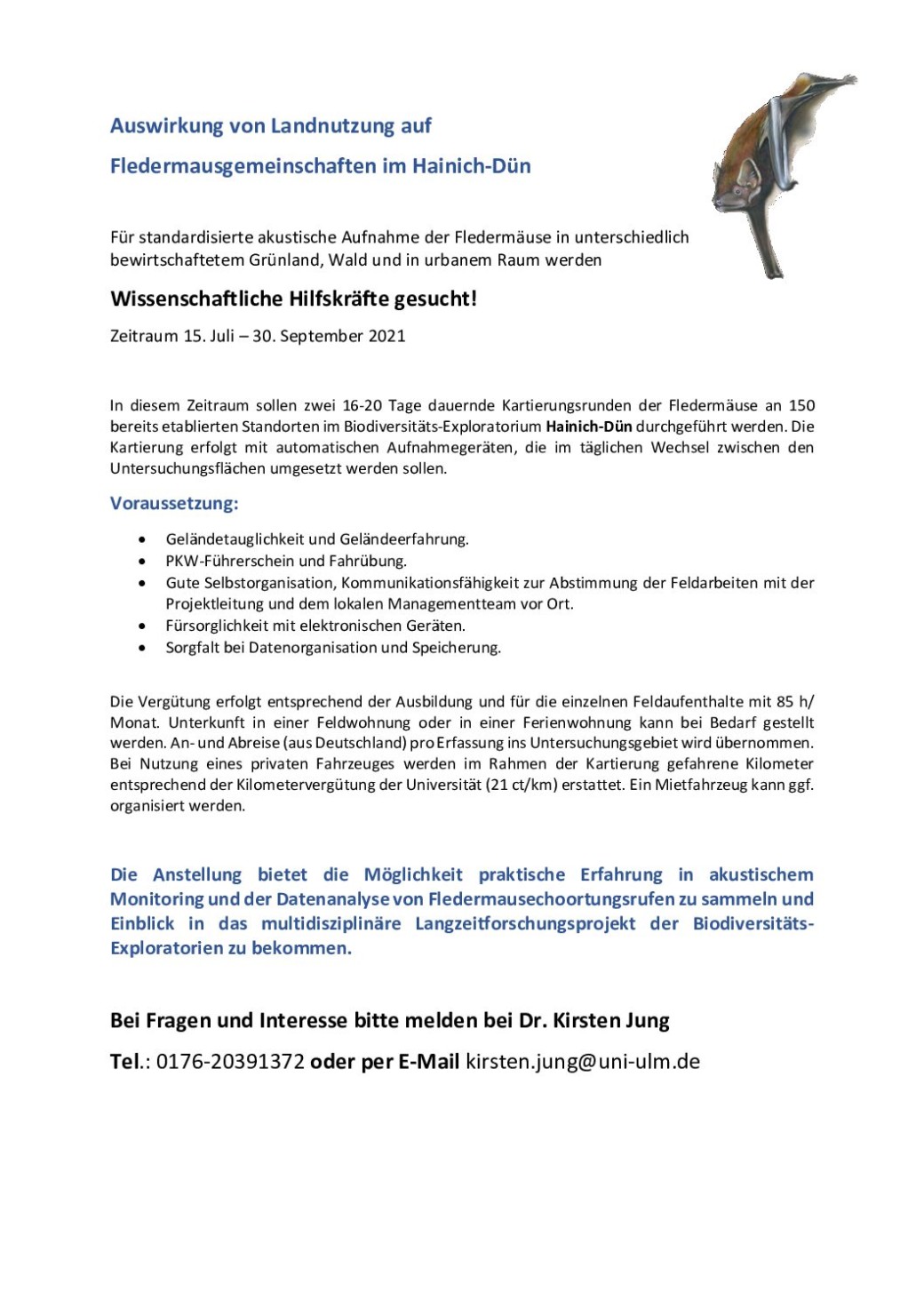 Wissenschaftliche Hilfskraft für Feldarbeit
Wissenschaftliche Hilfskräfte für akustische Aufnahmen und Kartierungen von Fledermäusen
Standort: Exploratorium Hainich-Dün
Start: 15.07.21 bis 30.09.21
View
---
No current job offers available.
---
PhD position in Soil Biology/Microbial Ecology
PhD position in Soil Biology / Microbial Ecology at the University of Hohenheim (TV-L E13, 65%).
Work location: University of Hohenheim, Stuttgart
Start: 01.10.2021
Application deadline: 01.08.2021
View
---
No current job offers available
---