Jobs
You would like to work for the Biodiversity Exploratories?
Here you can find at all job offers of the respective institutions within the Biodiversity Exploratories for scientific and non-scientific staff as well as for students.
We are looking forward to your application!
Please note that unsolicited applications can usually only be considered in the context of theses.
No current job offers available
---
Projektassistenz (Administration) (m/w/d)
Senckenberg Gesellschaft für Naturforschung, Zentrales Koordinationsbüro det Biodiversitäts-Exploratorien (BE), Vollzeit (40 Stunden/Woche), Vergütung voraussichtlich nach TV-H E 8
Ort: Frankfurt am Main
Bewerbungsfrist: 30.06.2022
Beginn: zum nächstmöglichen Zeitpunkt
Open in new window
---
No current job offers available
---
No current job offers available
---
PostDoc in Computational Ecology
PostDoc at the Faculty of Biology, group of Cellular and Organismic, LMU, full time, TV-L, (100%)
Application deadline: 31.05.2022
Start: as early as possible
Open in new window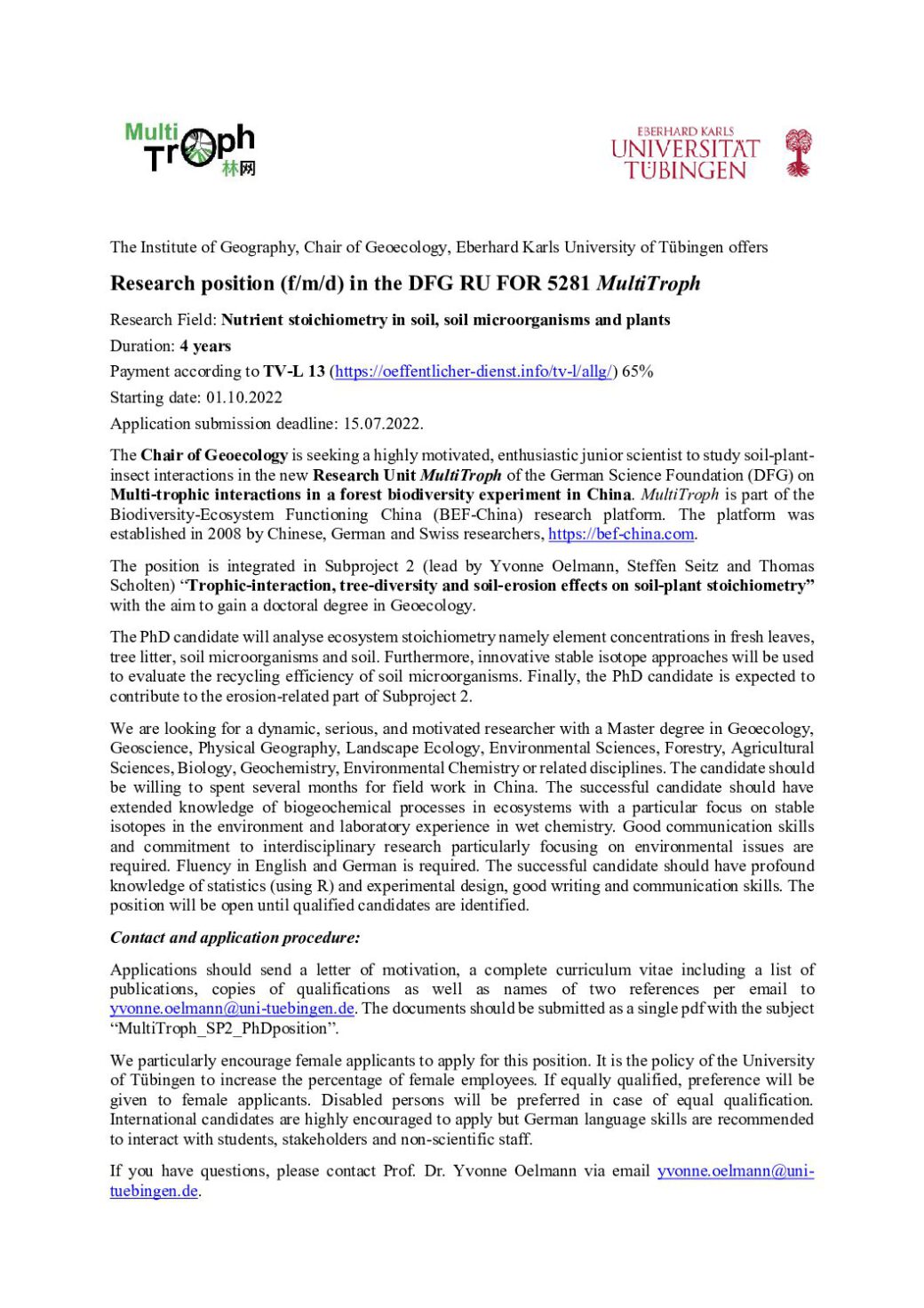 Research position (f/m/d) in the DFG RU FOR 5281 MultiTroph
Researcher at the Institute of Geography, Chair of Geoecology, Eberhard Karls University of Tübingen, duration – 4 years, payment according to TV-L 13 65%.
Application deadline: 15.07.2022
Start: 01.10.2022
Open in new window
---