5th Alb Symposion: Biodiversity in the Cultural Landscape – Basics, Developments and Sustainable Solutions for the Protection of Biodiversity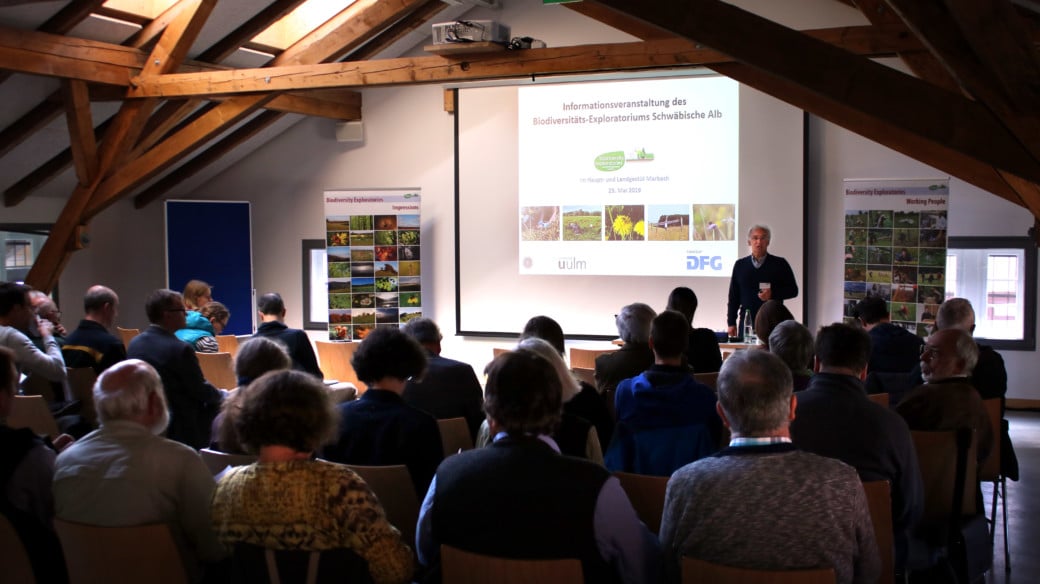 Current findings on the decline of biodiversity highlight an acute need for action and call for an interdisciplinary exchange between scientists, regional decision-makers and other stakeholders. We, the office of the Schwäbische Alb Biosphere Region and the Biodiversity Exploratories would like to promote this exchange with this conference.
The aim of the conference is the presentation and discussion of basics, current developments as well as sustainable solution approaches, which promote biodiversity and are at the same time attractive from an economic and social point of view. The conference should promote the exchange between research and practice and contribute to the development of new partnerships, research ideas and collaborations. Furthermore, new impulses for the practice of sustainable use and maintenance of cultural landscapes shall be given.
Invited speakers are scientists from the field of basic research as well as from the field of practice and implementation-oriented research. We are looking forward to numerous registrations and an inspiring exchange. Registrations for the conference can be sent to the LMT Schwäbische Alb.