Public relations material
The Biodiversity Exploratories produce various materials such as brochures, flyers and posters as part of their public relations work. Enclosed you will find a small selection of these works, which we offer for download.
The abstract volume comprises a collection of summaries ('abstracts') of all scientific publications of the Biodiversity Exploratories in German. The texts are subdivided into individual topics. This is intended to provide an overview of the individual projects and their results.
---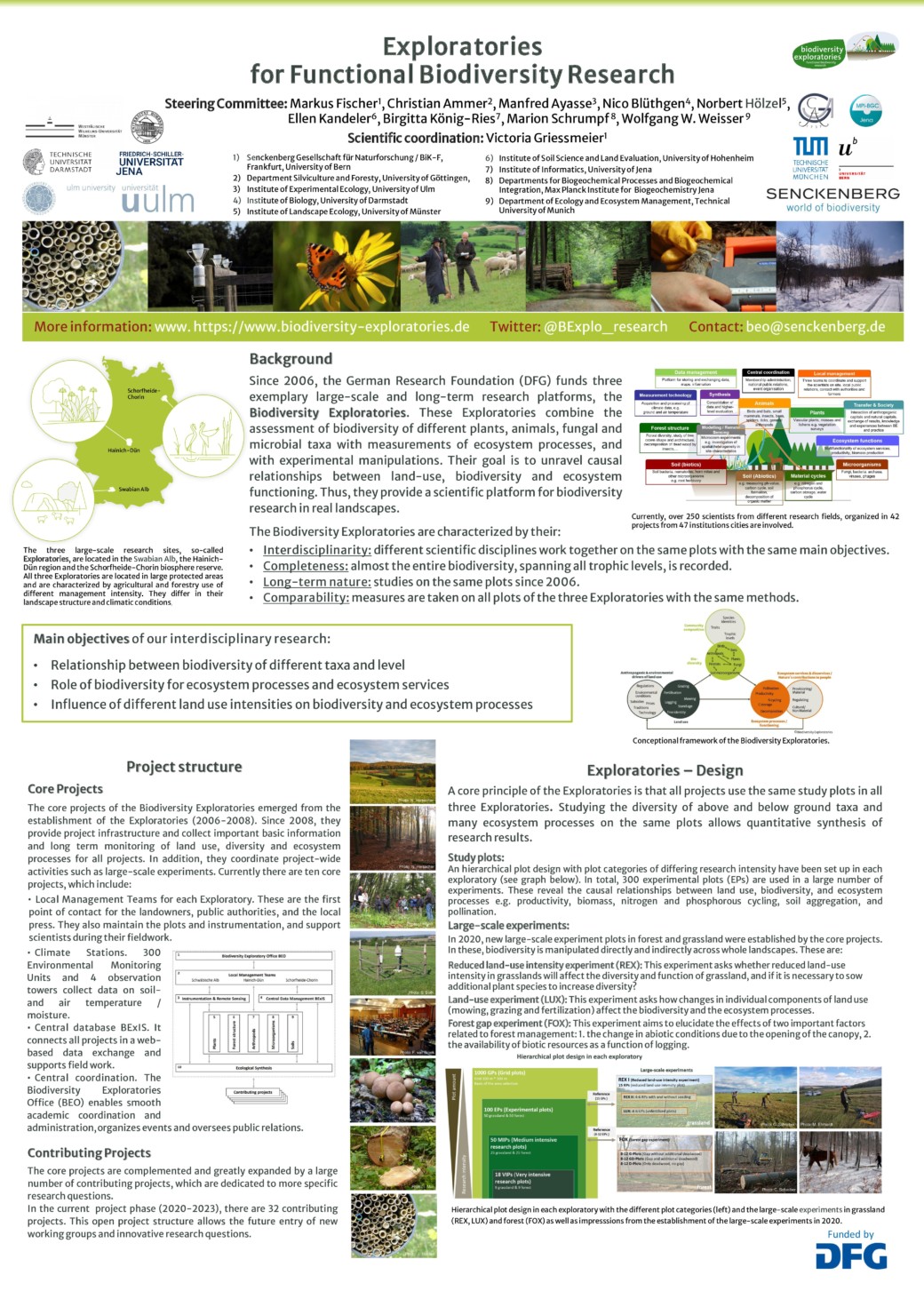 Poster
The poster presents a scientific overview of the biodiversity exploratories and describes the structure, research questions, and experimental design of the research platform in general.
View
---