#Transfer & Society
#2023 – 2026
ESuDis (Contributing project)
Effects of land management on the Supply and Distribution of ecosystem services
Cost-neutral extension till 31.12.2023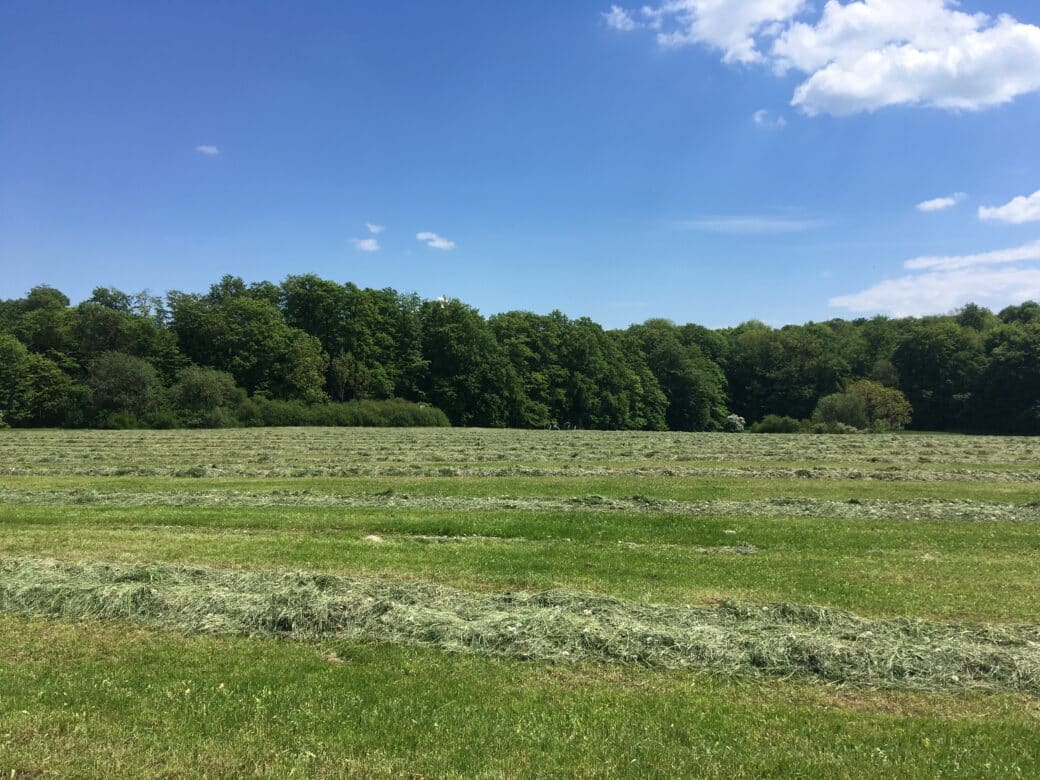 Nature's contributions to people (NCP), including ecosystem services, support human wellbeing in multiple ways. Increasing evidence shows that NCP are co-produced by different combinations of natural and anthropogenic inputs rather than being provided by nature alone. These anthropogenic inputs are also known as capital assets, which include, human, social, physical, and financial capital. NCP and the anthropogenic inputs contributing to their co-production are governed across multiple levels and various ways (Fig. 1).
---
The main goal of ESuDis is to understand the different pathways by which anthropogenic and natural capital are combined to sustainably co-produce NCP and contribute to the equitable distribution of these.
We will examine how increasing land use intensity and the substitution of natural capital by human, social, physical, and financial capital affect
(i) the supply of multiple NCP (scientific objective 1),
(ii) the distribution of these NCP across different stakeholders and multiple spatial scales in terms of use and demand (scientific objective 2); and
(iii) how supply and distribution relate to the governance of NCP (scientific objective 3).
---
ESuDis will employ a wide array of social science research methods. Besides literature reviews, we will use land-use data previously collected in the Biodiversity Exploratories and conduct interviews and surveys with different stakeholders in the three case study sites. These stakeholders will include forest managers, conservation managers, land-managers, representatives from non-governmental organisations, local people, and tourists.
Besides, we will use a policy document analysis to understand how formal governance across multiple levels affects the use of anthropogenic capitals in the co-production of NCP within the Biodiversity Exploratories case study sites.
---
The ESuDis project led to various results.
Our first systematic review of scientific literature on NCP and ecosystem services co-production showed that only few publications on the interplay of anthropogenic and natural capitals exist. Besides, the review revealed that scientific literature predominantly focusses on material NCP and combinations of physical and human capital.
Our second systematic review focussed on NCP and ecosystem services governance literature and showed that research mainly studies combinations of different modes of governance that affect the co-production of NCP.
Based on previously collected land-use data we unravelled that one of the leverage points in reconciling biodiversity with material NCP (for example, forage) are environmental protection guidelines such as the Natura 2000 network. We found that mowing and fertilising intensity were the main drivers of losses in plant diversity in grasslands, while moderate grazing intensity levels alleviated the apparent trade-off between forage production and plant diversity. More research should investigate the effect of different grazers and other management practices to address policy relevant issues regarding the conservation of biodiversity and important ecosystems functions in the Biodiversity Exploratories.
An analysis of policy documents across governance levels showed that forest related policies predominantly address material and regulating NCP. Formal governance of these NCP and the anthropogenic capitals co-producing them is mainly top-down (hierarchical governance) and based on scientific evidence or takes technical specifications into consideration.
Based on our interviews we found different profiles of nature visitors in the Exploratories. For example, Hainich-Dün and Schorfheide-Chorin are visited by local people. The Swabian Alb is visited by non-locals with a relatively high income and sustainable consumption patterns. Overall, nature visitors especially valued the therapeutic value of nature in terms of benefit for their mental and physical well-being. However, they also expressed their care and stewardship for nature, the intrinsic value of nature and the social responsibility in preserving nature for future generations.
---
Kachler J., Isaac R., Martín-López B., Bonn A., Felipe-Lucia M. R. (2023): Co-production of nature's contributions to people: What evidence is out there? People and Nature 5 (4), 1119-1134. doi: 10.1002/pan3.10493
Mittels Governance die Komplexität der Koproduktion von Beiträgen der Natur für Menschen steuern
Isaac R., Kachler J., Winkler K. J., Albrecht E., Felipe-Lucia M., Martín-López B. (2022): Governance to manage the complexity of nature's contributions to people co-production. Advances in Ecological Research 66, 293-321. doi: 10.1016/bs.aecr.2022.04.009
---
Conclusion
ESuDis has uncovered how anthropogenic capitals are used to co-produce material, regulating, and non-material NCP in the three Biodiversity Exploratories sites. For one, ESuDis has shown that the Biodiversity Exploratories differ regarding who visits natural areas and people's motivations to do so (human capital). Secondly, ESuDis highlighted the interlinkages between the protection status of grasslands (social capital), the land-management (human and physical capital), and biodiversity. Moreover, ESuDis has shown how policies affect the use of specific anthropogenic capitals in the co-production of forest NCP. Besides, ongoing analysis will highlight how stakeholders are connected through the use of specific capitals whilst co-producing forest NCP.
Project in other funding periods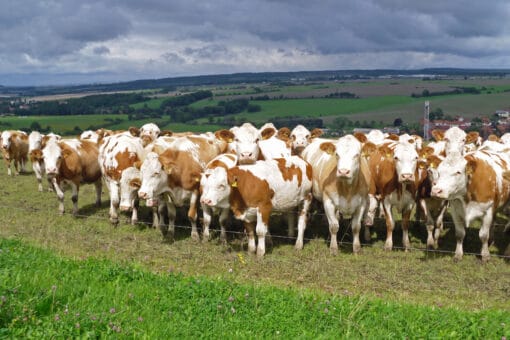 ESuDis (Contributing project)
#Transfer & Society
#2020 – 2023