#Ecosystem function of biodiversity
#2023 – 2026
LandUseMultBEF (Contributing project)
Disentangling the land-use effects on different dimensions of multitrophic ecosystem structure and functioning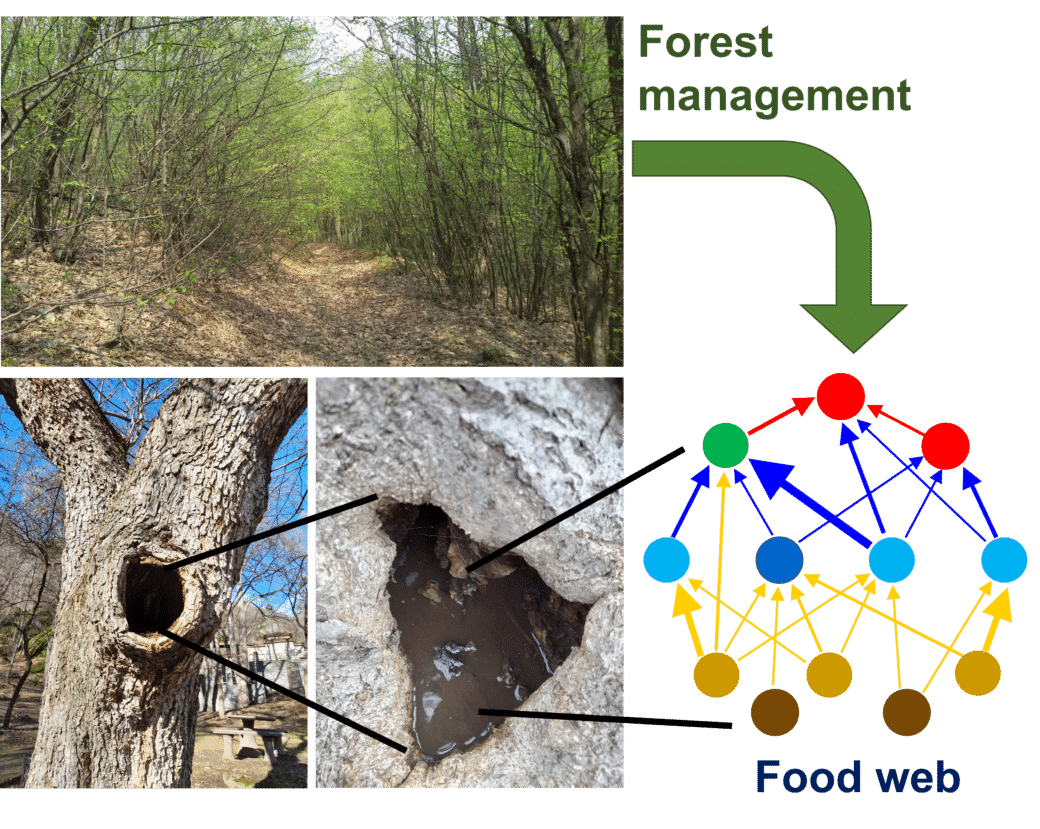 Food webs simultaneously capture diversity and composition of multispecies communities and their functioning achieved via trophic interactions through which energy, matter, and nutrients are flowing within and across ecosystems. Yet, despite decades of food-web study, we have limited understanding of how community structure and ecosystem functions across trophic levels constrain one another in response to land use and other environmental drivers.
---
This project will integrate network modelling tools with the pre-existing and new field data and lab experiments to assemble food web models and their energy and C:N budgets for multiple tree holes ─ the natural models of the temporal freshwater ecosystems, sampled across the forest plots of the Biodiversity Exploratories.
This project will help to unravel the processes underlying the changes in the food-web structure, stoichiometry and fluxes of energy across the multitrophic communities in response to forest management type and intensity and other environmental and biotic drivers.
---
We will measure C:N in litter and the species specific traits and functional rates of macroinvertebrates collected across the tree holes in forest plots of the Biodiversity Exploratories, including their body size, body C:N, respiration rates, feeding (using molecular sequencing of gut content in combination with feeding experiments and pre-existing databases). Further, using these data for each tree hole we will assemble the species specific food web models and their budgets of energy and C:N dynamics.
---