BETol II (Contributing project)
The role of nutrients in the variability of drought effects on grassland composition and productivity along land use gradients – a trait-based approach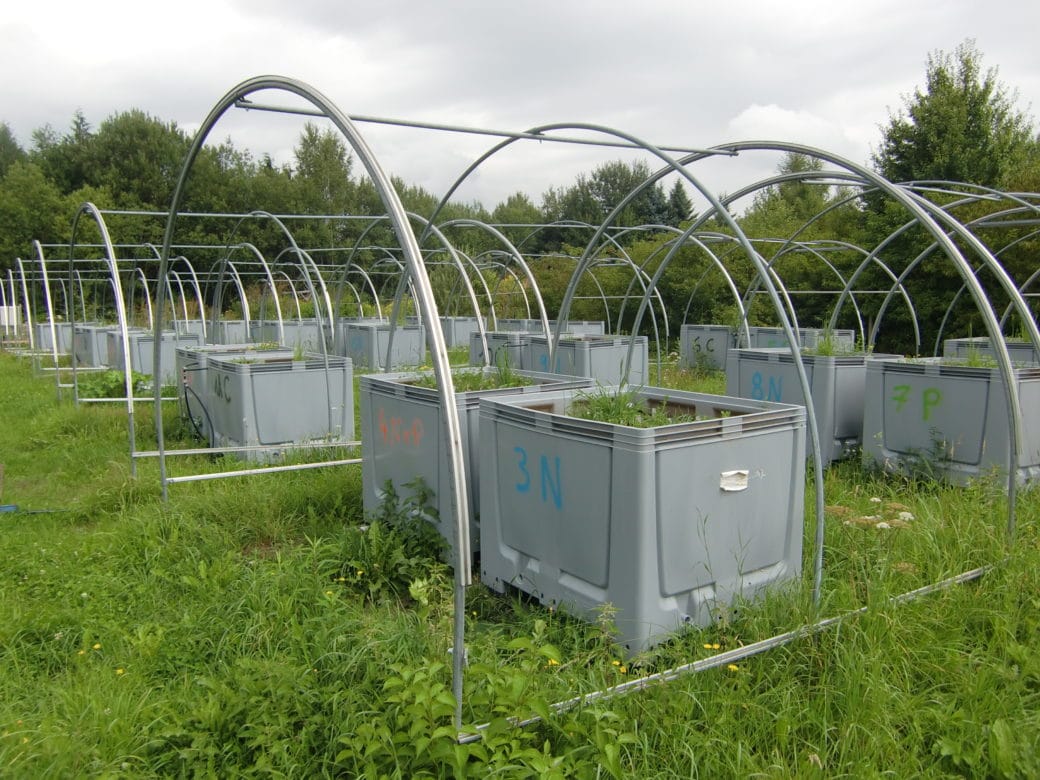 Land use and climate warming are two major aspects of global change that influence terrestrial ecosystems and shape biotic communities. However, our knowledge of the impact of the combination of drought stress and nutrient availability is very limited. In combination, drought and fertilisation could amplify or mitigate each other, affecting the productivity or species composition of grasslands. The main goal of the project is to improve our predictions for the consequences of global change on grasslands.
---
Therefore, we are working on the following questions in this project:
1. How do plant traits that are important for water use and drought resistance change with nutrient availability? How do different plant species or different resource use strategies differ from each other?
2. How does different nutrient availability affect growth and survival of total plants under drought stress?
3. What role do nutrients play in the resistance and resilience of grasslands along a land use gradient?
---
We unite in the project:
a greenhouse experiment in which we investigate the plasticity of drought resistance traits in response to different nutrient availability,
a 'commongarden' field experiment in which we quantify the combined effect of nutrients and drought on plant growth yield and condition
Analyses from a field experiment in the Biodiversity Exploratories (Rangeshift, 2009-2012, Bütof et al. 2012) in which rainfall was manipulated along land use gradients.
We combine the results of the experiments with vegetation data from the Biodiversity Exploratories to investigate the role of nutrients on drought stress effects, species composition and productivity along a land use gradient in grasslands.
---
A. Bütof, L. R. von Riedmatten, C. F. Dormann, M. Scherer-Lorenzen, E. Welk, and H. Bruelheide. 2012. The responses of grassland plants to experimentally simulated climate change depend on land use and region. Global Change Biology 18:127–137
---
Die Auswirkungen von Nährstoffen auf Dürre-Reaktionen variieren in häufigen Graslandarten der gemäßigten Zone
Kiene C., Jung E.-Y, Engelbrecht B. M. J. (2023): Nutrient effects on drought responses vary across common temperate grassland species. Oecologia 202, 1–14. doi: 10.1007/s00442-023-05370-5
Sun S. (2019): Comparative drought resistance of temperate grassland species: mechanisms, prediction and relation to species distribution across moisture gradients. Dissertation, University Bayreuth. doi: 10.15495/EPub_UBT_00004322
---
Project in other funding periods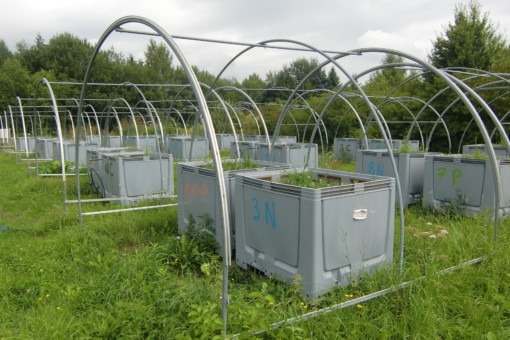 BETol I (Contributing project)