News
Concert in the midst of nature – Biodiversity Exploratories were there!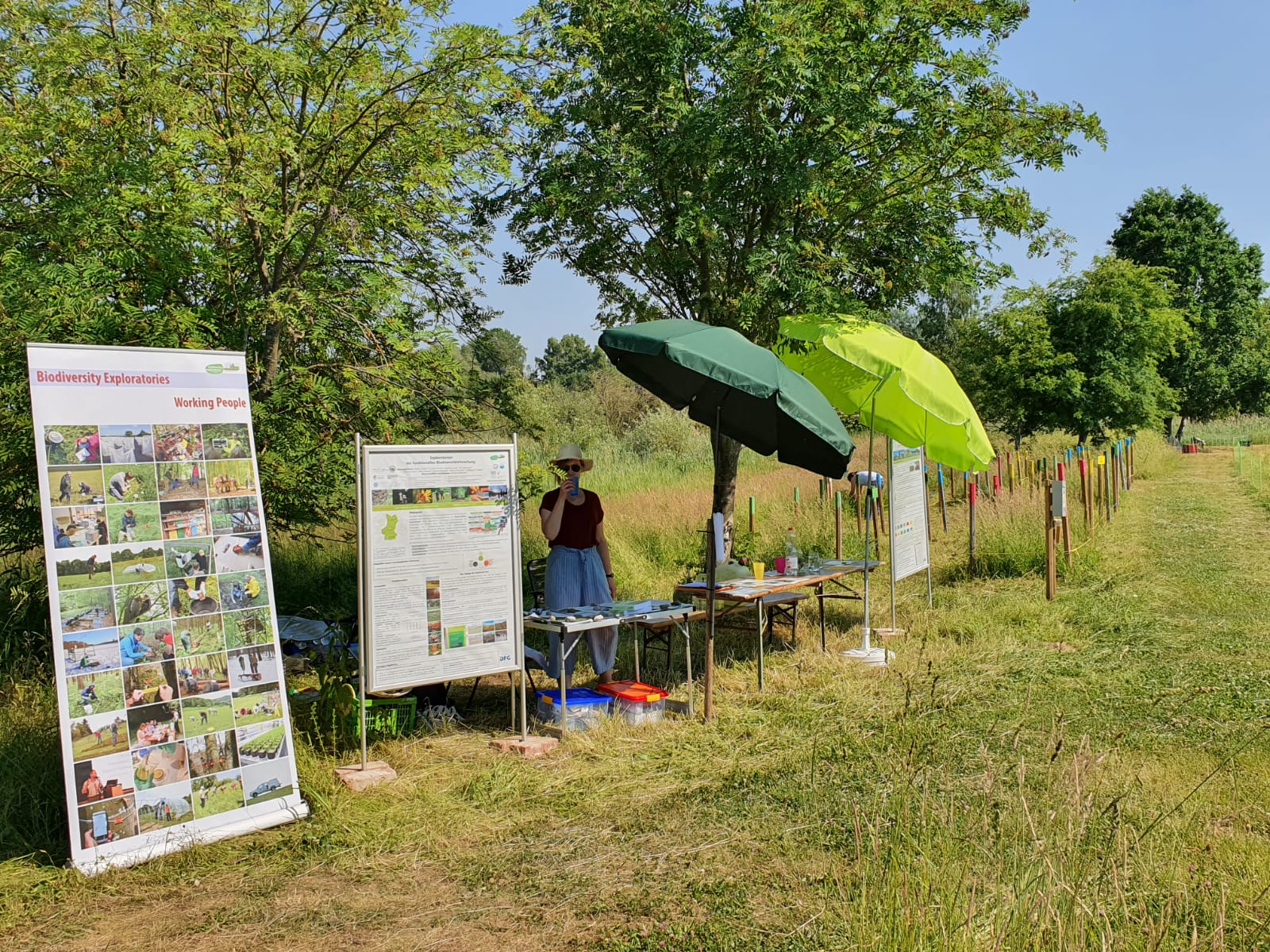 Species-rich meadows and pastures were celebrated with a nature concert at the NABU Nature Experience Center Blumberger Mühle on 19 July. The Nature Concert Hall, an innovative event format, offers a unique experience in and with nature. By combining science, culture and art, the diverse habitat of meadow was made tangible with all senses. For the knowledge laboratories, international musicians played together on the meadows of the Blumberger Mühle with a specially composed music.
The concert performance will be available on the Blumberger Mühle Youtube channel on June 26 at 8 p.m. 19.6.2021 I Uckermark Courier
Several representatives from different projects of the biodiversity exploratories such as from LMT Schorfheide, ESuDis, MacroBees, NutriB2, ESCAPE II & Sade and core project Botanik were also present at the Nature Concert Hall with information booths and workshops and actively helped with public relations on the topic of meadows and pastures.
Open link
---